Quality Right Down to the Last Detail
The Komet Pivot Accessories are designed with care and manufactured with enduring and high-quality materials.
Komet
Adapters
Komet Adapter
3/4" Hose barb x FNPT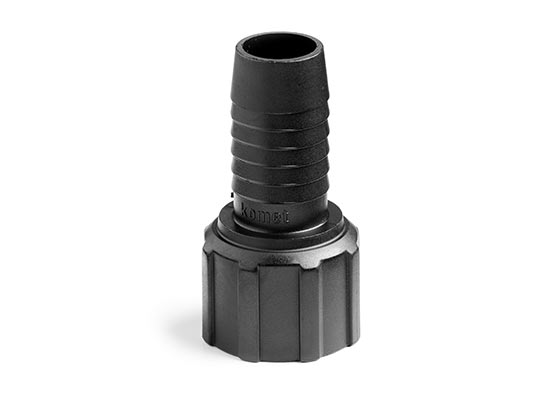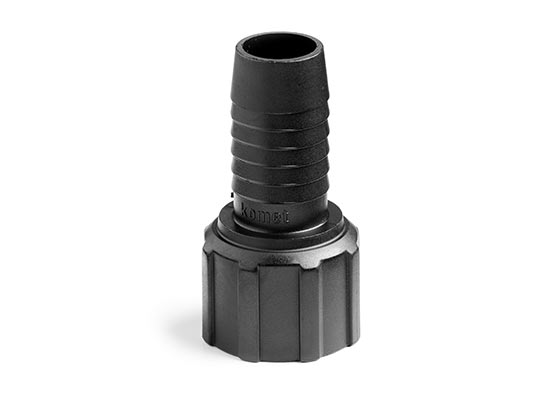 Komet Adapter
3/4" Hose barb x MNPT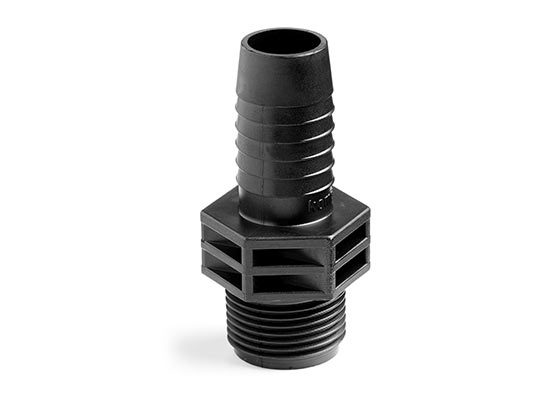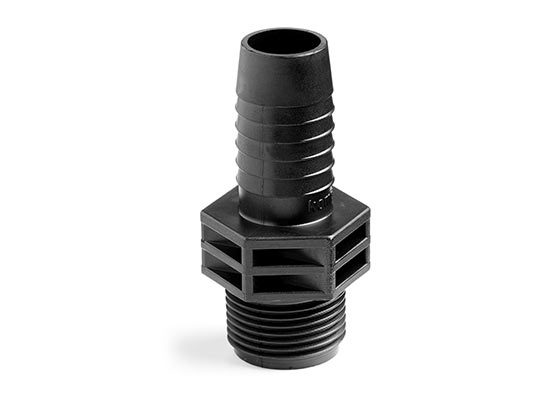 Komet Nipple
3/4" MNPT x MNPT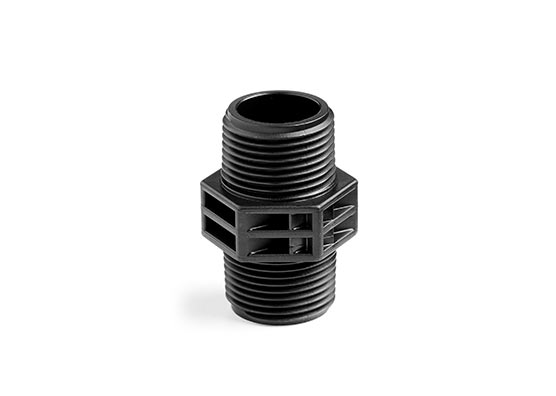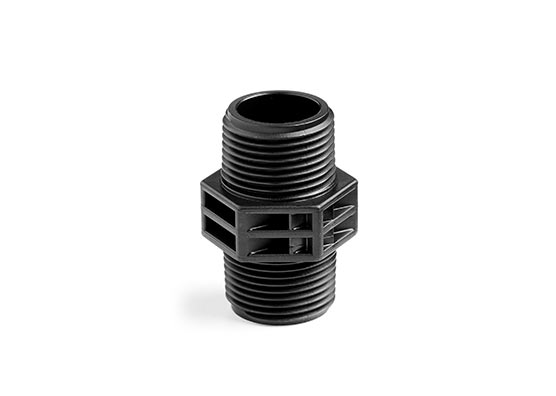 Komet
Nozzle Tool
Install Nozzle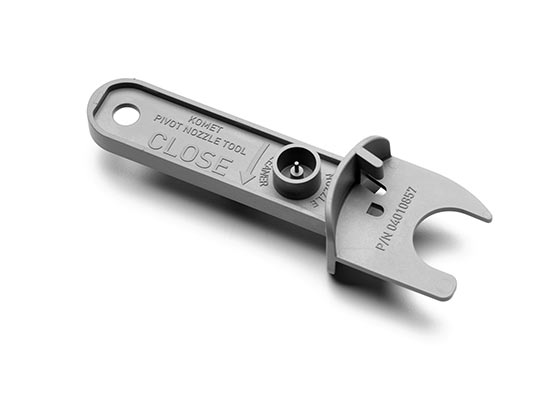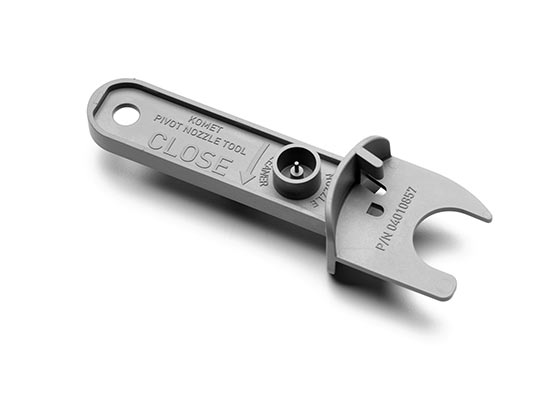 Close-side up: Install the Komet Rapid Fit Nozzle

Remove Nozzle
Open-side up: Remove the Komet Rapid Fit Nozzle

Clean Nozzle
Clean the Komet Rapid Fit Nozzle with the integrated nozzle cleaner pin

Pivot Irrigation Parts
Defining Excellence
When Martha Becks coined the phrase, "How you do anything is how you do everything," the Harvard-trained sociologist could hardly have been thinking about center pivot sprinkler parts – and yet, Komet's range of high-quality pivot accessories happens to be a perfect example of this exact philosophy. What the quote suggests is, quite simply, that the way in which someone approaches one specific task is usually a reflection of their overall attitude to most of life's challenges and endeavors.
In Komet's case, the company has long established a reputation for its pursuit of excellence – down to the most minute detail. This dedication to delivering outstanding pivot irrigation products is evident not only in Komet's powerful big-volume guns, its highly engineered sprinkler head line-up, or its ingeniously designed pressure regulator (the outstanding KPR-X), but also extends to its pivot irrigation parts and accessories – which adhere to the same exacting standards as the pivot irrigation specialist's most impressive flagship sprinklers.
Years of meticulous research and development – with a primary focus on creating optimal solutions for real-life irrigation challenges – have made Komet a worldwide leader in mechanized irrigation equipment. Its continuously growing team of irrigation experts provides hands-on support to customers around the globe. In 2021, the company further strengthened its position on the global pivot irrigation market by opening an overseas branch in Sao Paulo, Brazil.
"As a family-owned business based in Austria, we remain firmly committed to the values and innovative spirit on which our father founded this company," says CSO Hugo Drechsel, who has been spearheading Komet Irrigation together with his brothers, Arno and Viktor Drechsel, since the 80s. "We are proud to have served agriculture for 70 years, including 30 years on the North American market," he continues.
All Komet pivot irrigation products – including all pivot accessories and optional pivot irrigation parts – are manufactured at the company's state-of-the-art production facility in Central Europe, using durable, high-end materials and stringent quality controls. After all: if someone strives for perfection, this is reflected in everything they do. Komet's dedication to excellence manifests itself in every single product that leaves the factory floor – be it a sophisticated sprinkler head model, a performance-altering accessory like the Twin Ultra Vari-Angle, or any of the smaller pivot irrigation parts in the company's catalog – such as shock-absorption devices, hose adaptors or nozzle installation tools.
Center Pivot Sprinkler Parts Made in Austria
Komet's hose adaptors are designed to provide a secure, reliable connection between drop components. While others may use reconstituted waste material to produce their secondary pivot irrigation parts, Komet's hose adaptors are made of high-grade, UV-resistant polymer, which is injection-molded using state-of-the-art machinery. Having been optimized to Komet's quality specifications, the material offers a high degree of shock-absorbance. In one of our side-by-side resilience tests – whereby we took a hammer to our own and third-party adaptors – the hose adaptors produced by our competitors disintegrated, while Komet's hose adaptors merely lost their shape, but did not break.
Of course, Komet's catalogue of pivot irrigation parts also includes high-quality nozzle tools for the installation and removal of the company's rapid fit nozzles, as well as a nozzle cleaning pin, which is perfectly sized to keep the opening of the sprinkler head's nozzle free of blockages and debris. The cleaning pin is integrated into the nozzle tool. For added convenience, this useful accessory now also comes with Komet's KPS fixed-spray sprinklers, where the cleaning pin has been integrated straight into the body of all models in this product line.
Another highly useful pivot accessory is the KPT Link, which is used to install the Komet Precision Twister (KPT) Peak on the top of the pipe, or a regular KPT on galvanized drops. As a rule, distribution devices are not suitable for steel or galvanized-drop installation, as their vibration can be transferred onto the entire center pivot system – potentially resulting in extensive structural damage. The KPT is a unique exception: thanks to its sophisticated, perfectly balanced design, the KPT is distinguished by remarkably low levels of vibration. Nevertheless, installing the KPT on a steel or galvanized drop is only recommended in conjunction with the KPT Link, which further reduces the device's vibrations to an absolute minimum.
Always driven by its uncompromising dedication to excellence, Komet is the go-to brand for growers in search of perfection – down to the last detail.